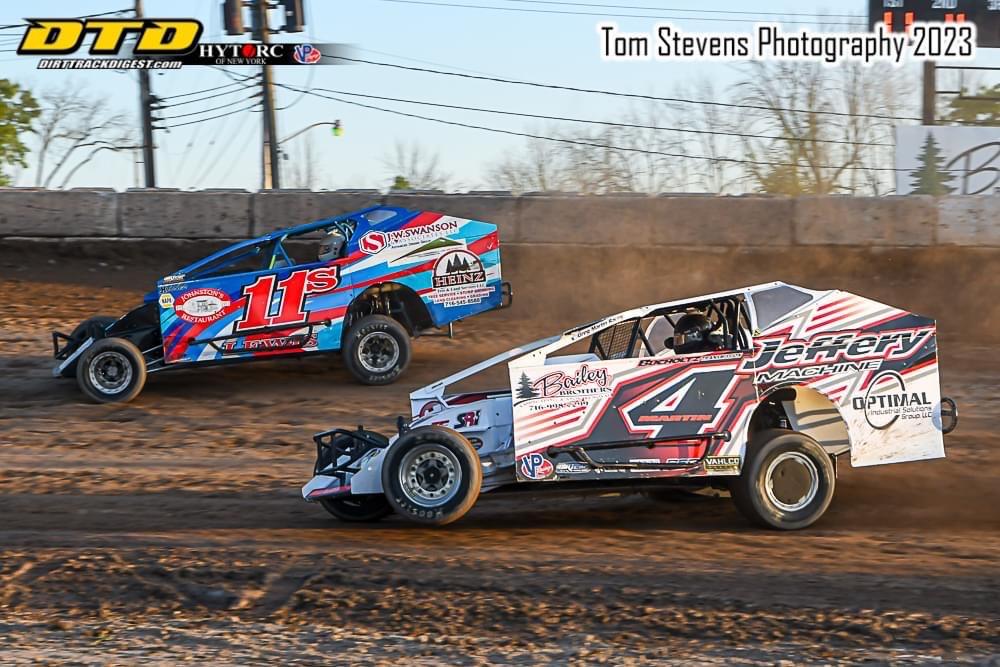 6/11/2023
Ransomville Speedway
---
Ron Martin Summer Nationals to Take Place August 22
RANSOMVILLE, NY (June 11, 2023) In honor of Ron Martin and his dedication to Ransomville Speedway, the Summer Nationals has been officially renamed to the Ron Martin Summer Nationals. The 38th edition of this event for the Big Block Modified Super DIRTcar Series will take place on Tuesday, August 22, with Wednesday August 23rd being utilized as a rain date if needed.
Ron Martin was an integral part of the Ransomville Speedway family. Martin was a longtime official of the Thursday night go-kart program and was on the track prep crew for the Friday night racing program as well as Thursday nights. He was also the sponsor of his son Greg's racing efforts with Ron Martin Motorsports. Besides working at the track, Ron was also employed by Lawta Farms and prior to that he was employed by Leaseway (Anchor Motor Freight) as a Truck Driver for 26 years, retiring in 2010. He enjoyed playing cards and spending his mornings with the "crew" at Dunkin Donuts in Ransomville. Ron was also an Exempt Member of the Ransomville Volunteer Fire Co.
The cars and stars of the Super DIRTcar Series will be invading Ransomville, as the Big R stars will look to defend home turf. Last season, 358 Modified track champion Mat Williamson scored his first Summer Nationals triumph, driving the Buzz Chew Chevrolet #88. Series superstars like nine-time Series champion Matt Sheppard, Jimmy Phelps, Max McLaughlin, and more will all look for the victory on the Niagara Frontier against Ransomville's tough field of 358 Modifieds, including 13-time track champion Pete Bicknell, multi-time titlists Ryan Susice, Scott Kerwin, Erick Rudolph, and Chad Brachmann, plus Greg Martin, Steve Lewis Jr, Jesse Cotriss, Noah Walker, and more.
The 3rd Annual Mike Bonesky Memorial for the Sportsman Super DIRTcar Series will also take place that evening.
Wednesday, August 23 will be utilized as a rain date if needed. The entire evening will be streamed on DIRTVision for fans unable to attend.
---
Article Credit: Steven Petty
Submitted By: Steven Petty
Back to News