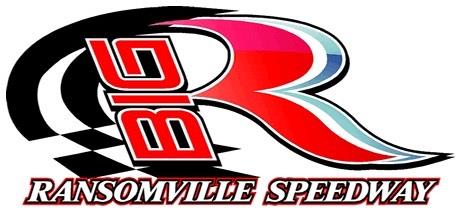 4/27/2023
Ransomville Speedway
---
Wet Weather Forces Ransomville Speedway to Cancel Weekend Activities
RANSOMVILLE, NY (April 27, 2023) Due to inclement weather, Ransomville Speedway management made the decision to cancel this weekend's Test, Tune, and Time for the stock car program and Sunday's Go-Kart Driving School.
Weather permitting, Ransomville Speedway will host a practice session and pre-tech for all divisions on Wednesday, May 3. Pit gates will open at 5pm and cars will be on the track at 7pm. Then on Friday, as part of the 65th Season Opener, time trials will take place to set the front row of each division to receive their contingency awards.
Go-Kart Driving School will be made up at a date that will be announced in the coming days.
Drivers will be racing against the clock to see who will be on the front row of their division's feature on Opening Night, Friday May 5, presented by VP Racing Small Engine Fuels. The pole sitter for the Krown Undercoating Modifieds and the Investor's Service Sportsman will receive a drum of VP Race Fuel, the "Official Fuel of the Big R". Drivers that clock in position number two for both the Modifieds and Sportsman will receive a certificate good for one new tire courtesy of Hoosier Racing Tires. The pole sitter in the KiPo Motors Street Stocks will receive a race tire while the outside polesitter will receive a free pit entry. The front row for both the Sunflowers of Sanborn Mini Stocks and the Kevin's Carpet Cleaning Novice Sportsman will each receive a free pit entry.
---
Article Credit: Steven Petty
Submitted By: Steven Petty
Back to News