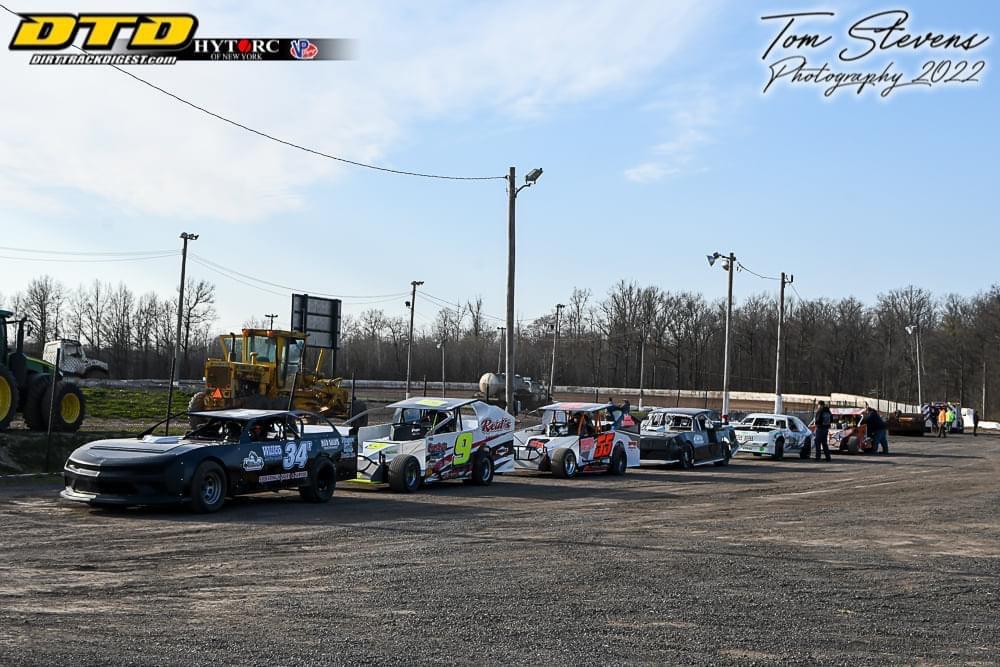 4/27/2023
Ransomville Speedway
---
Test, Tune & Time to Start Ransomville's 65th Season
RANSOMVILLE, NY (April 27, 2023) Drums of VP Race Fuels, Hoosier Tire giveaways, and free pit passes will be handed out to the front row of each division during Ransomville Speedway's Test, Tune, and Time on Friday, April 28. Drivers will be racing against the clock to see who will be on the front row of their division's feature on Opening Night, Friday May 5, presented by VP Racing Small Engine Fuels.
The pole sitter for the Krown Undercoating Modifieds and the Investor's Service Sportsman will receive a drum of VP Race Fuel, the "Official Fuel of the Big R". Drivers that clock in position number two for both the Modifieds and Sportsman will receive a certificate good for one new tire courtesy of Hoosier Racing Tires.
The pole sitter in the KiPo Motors Street Stocks will receive a race tire while the outside polesitter will receive a free pit entry. The front row for both the Sunflowers of Sanborn Mini Stocks and the Kevin's Carpet Cleaning Novice Sportsman will each receive a free pit entry.
Ransomville Speedway would like to thank both VP Race Fuels and Hoosier Racing Tires for their continued support of racing at not only the Big R, but in their continued partnerships with World Racing Group and DIRTcar Northeast.
Hoosier Racing Tire is devoted to producing, developing, and marketing the best performance race tires in the world. For more information visit the Hoosier Tire Web site, www.hoosiertire.com. VP Racing Fuels is the Official Racing Fuel of the NOS Energy Drink World of Outlaws Sprint Car Series, the Case Construction World of Outlaws Late Models, and the Super DIRTcar Series. VP Fuels is also the official racing fuel for all divisions of DIRTcar Racing and UMP DIRTcar Racing along with several regional touring series that fall under the DIRTcar and World Racing Group organizations. For more information on VP Racing Fuels, visit www.vpracingfuels.com
---
Article Credit: Steven Petty
Submitted By: Steven Petty
Back to News