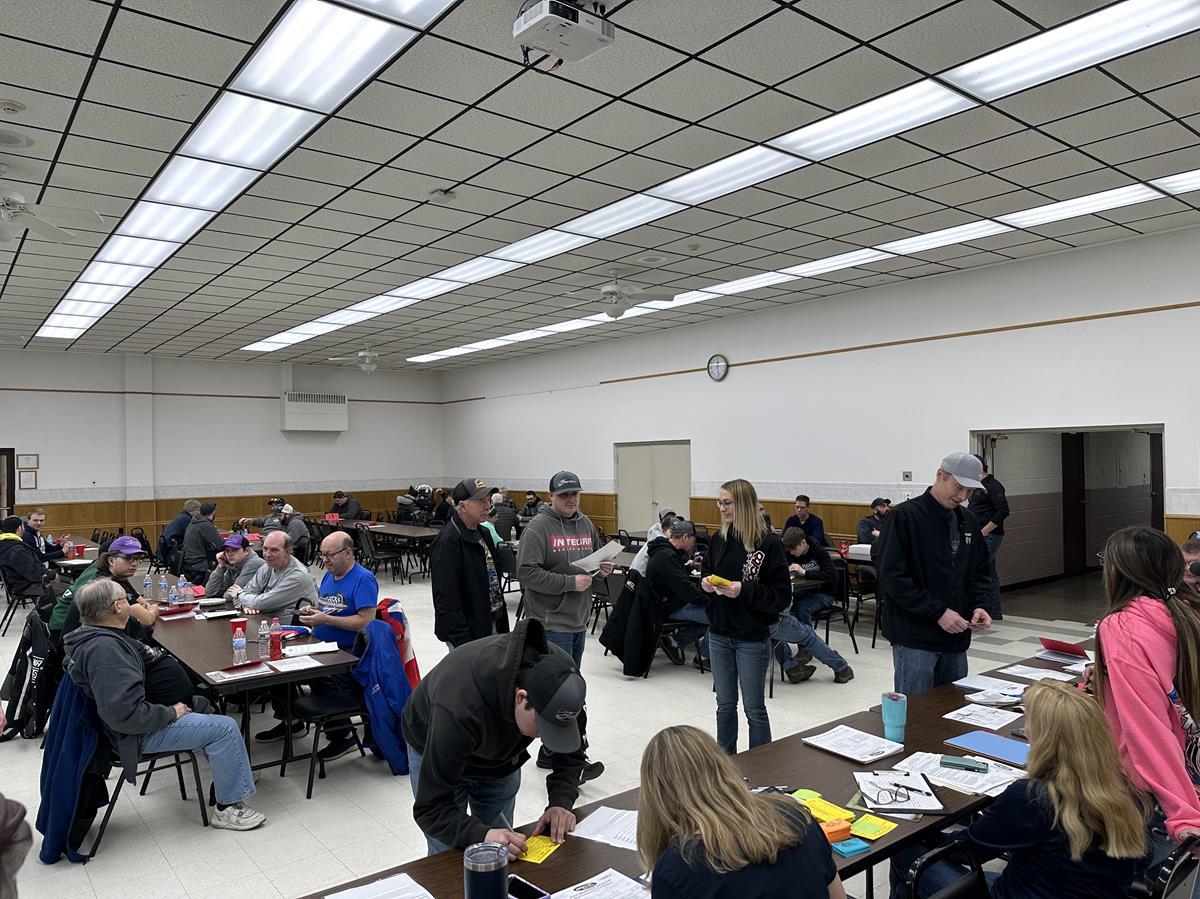 2/5/2023
Ransomville Speedway
---
Ransomville Speedway Hosts Rules and Registration Meeting
RANSOMVILLE, NY (February 5, 2023) Ransomville Speedway hosted a drivers registration meeting at the Ransomville Fire Company Sunday afternoon. Drivers had the opportunity to reserve pit pads, register their cars, purchase track memberships and DIRTcar licenses. Ransomville Speedway officials including tech inspectors and the race director were on hand to answer any questions.
A major change in the rulebook is for the Investors Service DIRTcar Sportsman division. Ransomville Speedway will be following the 2023 DIRTcar rulebook, including the most recent tech bulletin released in early February. "The minimum weight following the completion of any DIRTcar Sportsman race will be 2375lbs for all crate engines that have blue verification seals, 2425lbs for all crate engines with black verification seals." A copy of the 2023 rulebook will be available online to download at www.ransomvillespeedway.com
The 2023 season will get underway on Friday, April 28 for Test, Tune & Time. The season opener will take place on Friday, May 5. The full 2023 Ransomville Speedway schedule will be released in the coming days.
---
Article Credit: Steven Petty
Submitted By: Steven Petty
Back to News