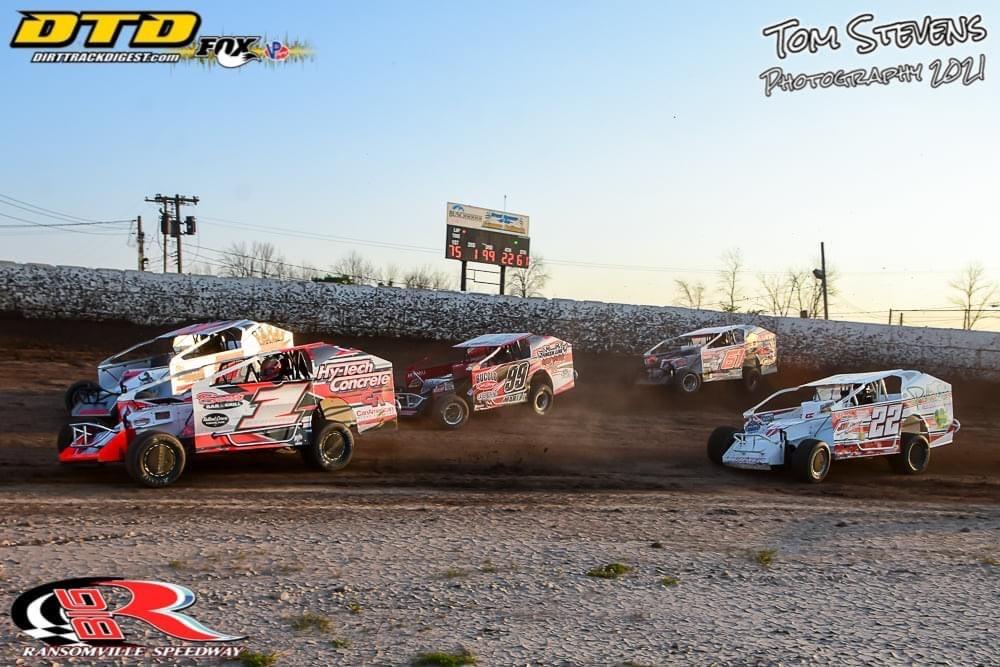 3/29/2022
Ransomville Speedway
---
Mark Cerrone Inc., SANY New York, and Evergreen Lawn & Tree Service Renew Marketing Partnerships
RANSOMVILLE, NY (March 29, 2022) Mark Cerrone Inc., SANY New York, and Evergreen Lawn & Tree Service have all renewed their marketing partnerships with the Ransomville Speedway.
Mark Cerrone, Inc. is Western New York's Premier Site Contracting and Construction Company. Founded in 1999 and located in Niagara Falls, they specialize in the highest caliber quality construction services throughout the Western New York region. From demolition through landscaping, Mark Cerrone Inc., is your complete construction solutions contractor. For more information about Mark Cerrone Inc., visit their website at www.markcerrone.com. Mark Cerrone Inc. will be presenting a full card of racing on Friday, May 13.
SANY New York was formed in December of 2019 and is based out of Lockport, New York. SANY New York is the exclusive Dealership of all SANY equipment serving the 12 counties of Western New York. SANY New York's owners have been involved in the construction and demolition business for over 20 years and bring that experience to the dealership. Based on that experience the goal of SANY New York's entire staff is to provide customers with upfront transparency, a quality product at a reasonable price, backed up by top-notch service. Their products include mini, compact, and large excavators, telehandlers, and wheel loaders. The SANY warranty of five years, 5000 hours is the industry's strongest warranty. To contact SANY, you can call (716) 625-SANY or log online to www.sanynewyork.com. SANY New York not only is the presenting sponsor of the Thursday night racing program at The Little R, SANY New York is also presenting the 30-lap Mackenzie Kulesza Mini Stock memorial race on Friday, May 20.
Evergreen Lawn & Tree Service based in Lockport serves Niagara County and beyond. Evergreen Lawn & Tree Service provides professional lawn care and spray for mosquitos. For more information you can call Al Jancef of Evergreen Lawn & Tree Service at (716) 433-4874. Evergreen Lawn & Tree Service is one of the presenting sponsors of the 37th Summer Nationals for the Super DIRTcar Series Big Block Modifieds on Wednesday, August 24.
Marketing opportunities are still available for the 2022 racing season by contacting the speedway office at (716) 791-3602 and by email at raceransomville@gmail.com. More information is available by going to www.ransomvillespeedway.com.
---
Article Credit: Steven Petty
Submitted By: Steven Petty
Back to News