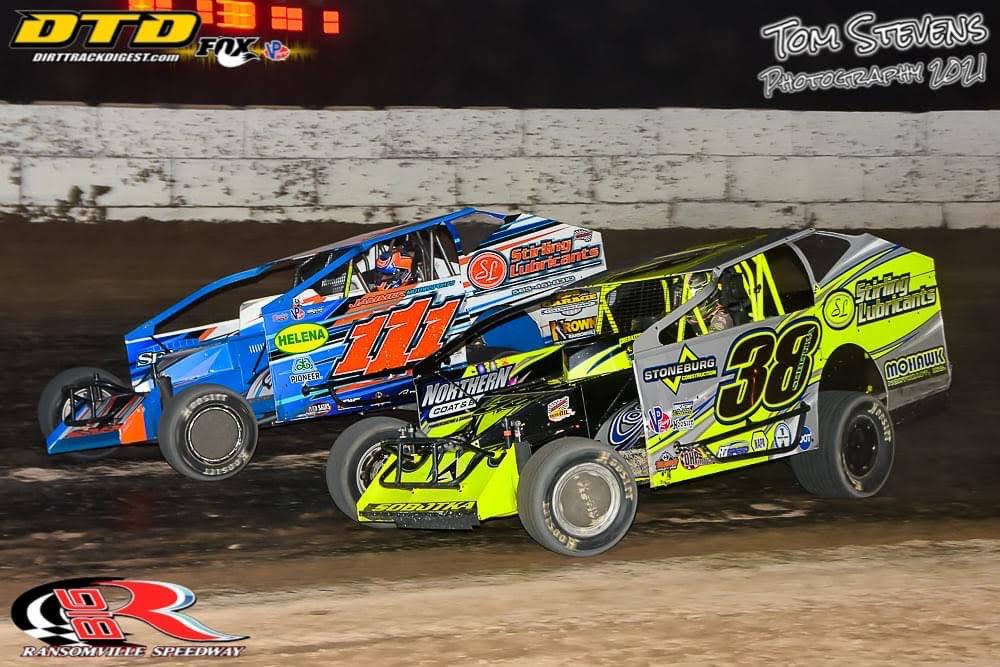 3/9/2022
Ransomville Speedway
---
Chris Moore Memorial Set for July 1 at Ransomville
RANSOMVILLE, NY (March 9, 2022) Ransomville Speedway will be hosting the inaugural Chris Moore Memorial for the Investor's Service Sportsman on July 1, 2022, with sponsorship from Parkhill Tree Service and Niagara Hardwood. The racing program will also feature twin-20s for the 358 Modifieds as well as Fireworks!
Chris Moore was a lifelong resident of Ransomville, NY, and was an all-around racing fan. On Friday nights, you could find Chris cheering for his friends and family with a box full of cheeseburgers and something to say to make you smile. Chris grew up at the Big R with his family watching his Great Uncle and longtime Ransomville racer, Russ Zimmerman, and Cousin "Rebel" Rick Gorhan go to battle on Friday nights. Great Grandfather, Albert Zimmerman, maintained machines and the grounds for the speedway from 1989-to 1996. Papa, Ron Zimmerman Sr., started working on his brother, Russ' #14 Bomber beginning in 1965 and later drove packing trucks for the speedway. Uncle "Smo" Al Zimmerman and Uncle RJ Zimmerman pit crewed for multi-time Ransomville Modified winner "The Franklin Flyer" Billy Decker while Decker was driving for Adam Ross in the famed Bug Chaser #91.
With family ties to racing so deep It was a matter of time before he would find a fit for himself in his hometown at the "Big R". Beginning in the 2018 season, Chris would join R. Harris Motorsports helping his brothers, Tyler, and Orval Harris with the Sportsman car weekly at Ransomville, Genesee, and at Land of Legends Raceway. Unfortunately, Chris passed unexpectedly in July 2021.
Chris loved racing at any level, and alongside his family, Ransomville Speedway would like to honor him in a way that would mean the most to him, having a memorial race in his honor for the Investor's Service Sportsman.
The July 1st program will also feature Fireworks plus twin-20s for the Krown Undercoating Modifieds plus a full card of racing. The night of racing action is also being sponsored by Hy-Tech Concrete and Sunset Bar & Grille.
---
Article Credit: Steven Petty
Submitted By: Steven Petty
Back to News